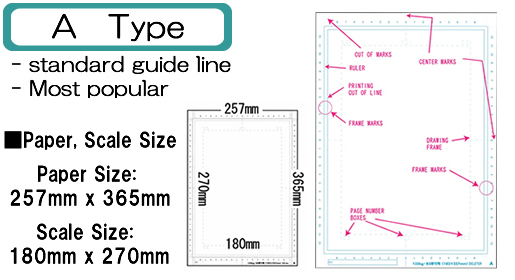 Deleter Comic Book Paper, Type A, B4 paper, 135kg, 40 sheets
Type A: Paper with standard guide lines. Scaled lines, centre marks are printed with blue lines, which do not show up in copy.

Comic book paper is a high-quality paper and has a smooth surface, which is suitable to be used with nib pens. Available in A4 and B4 sizes and each size has 110kg and 135kg thickess.
Product details
Product code: 201-1034
Paper size: B4
Paper thickness: 135kg