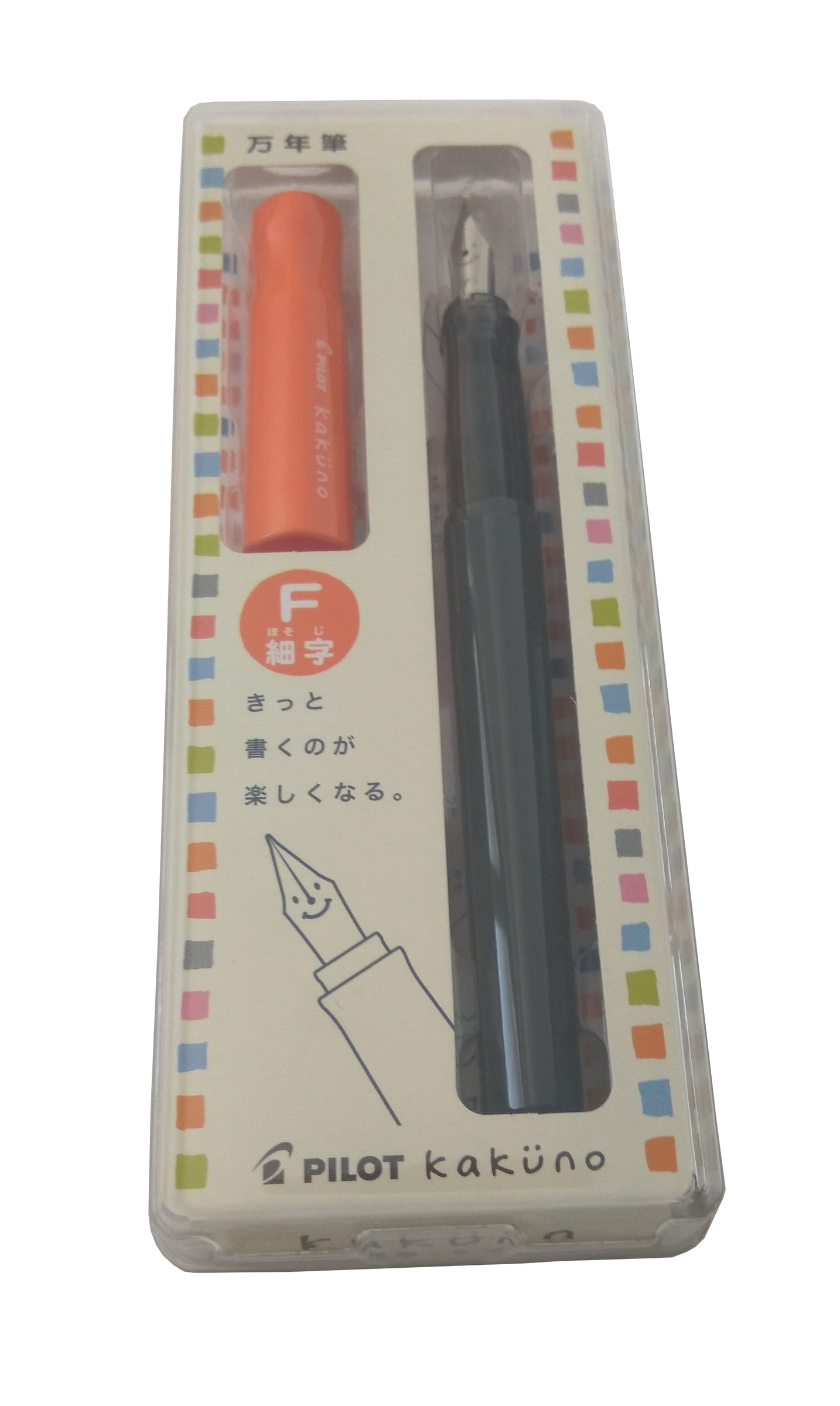 PILOT Kakuno Fountain Pen - Fine Nib - Orange Cap / Grey Barrel
Kakuno is a new fountain pen that is great for both first time fountain pen user as well as seasoned user. The word Kakuno means 'to write' in Japanese. While it is designed for writing, it is also great for sketching and drawing with it's smooth ink flow. The cap and the body is hexagonal so that it is easy to hold and doesn't roll away.
This pen uses cartridge but can also be used with fountain pen ink using the converter, which sold separately, linked below.
Product Details
Product Number: FKA-1SR-OF
Manufacturer: Pilot
Ink Color: Black
Refillable: Yes
Converter: Yes