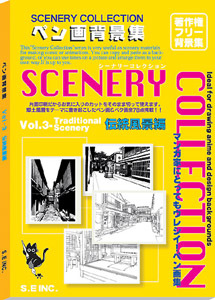 Scenery Collection Vol.3 Traditional Scenery
License free traditional scenery background drawing.
Contents 27 types of Beta Pictures. 31 types of Line Drawings.

This "Scenery Collection" series is very useful for making comic or animations. You can copy and paste as a background, or you can use tones on a picture and arrange them in your own way. It is up to you.
Product details
Product code: 501-4003